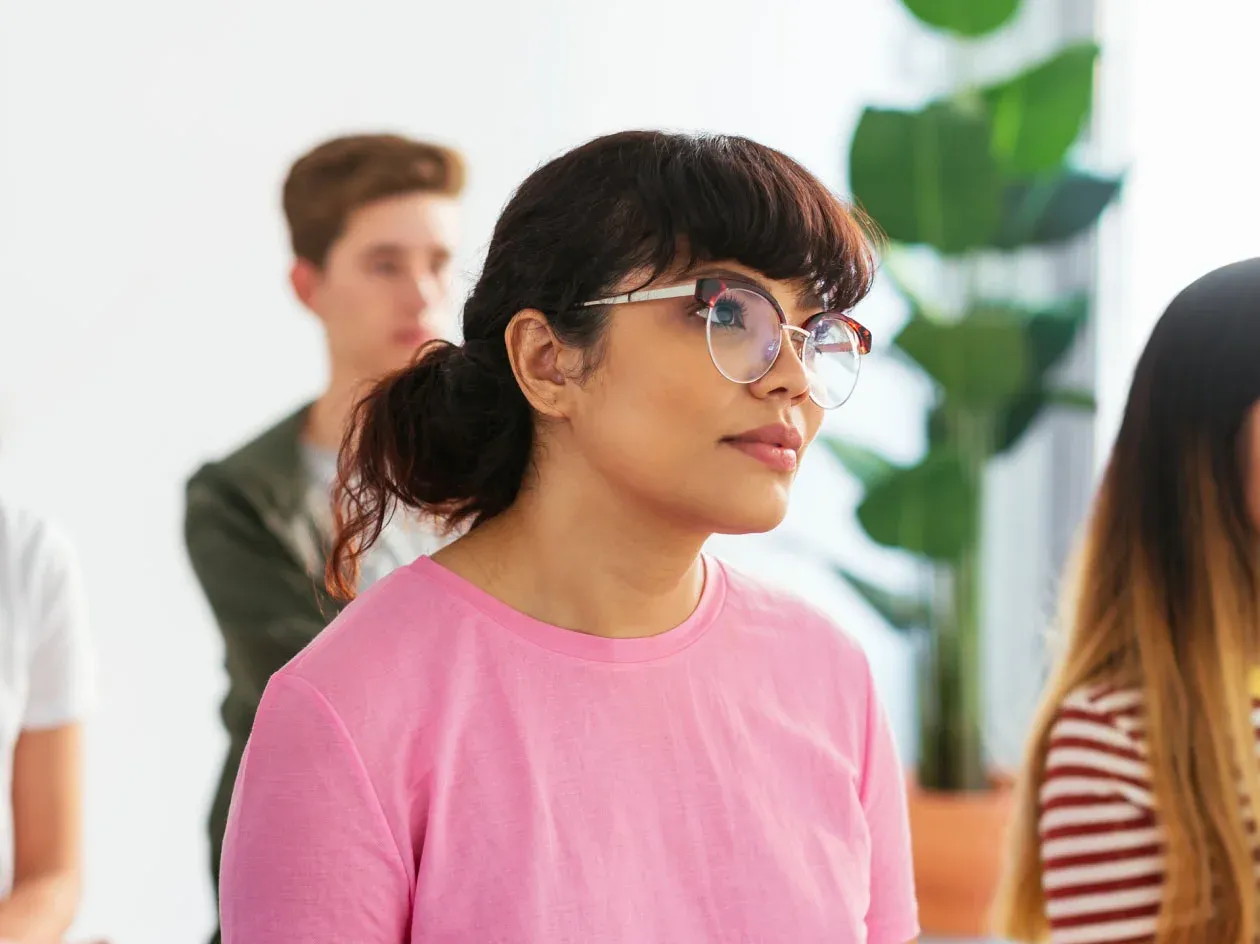 Let your people answer your biggest questions
Your employees spend every day facing challenges, seeing solutions, and spotting opportunities unique to healthcare systems. Put everyone's voice to use: Our crowdsourcing tools let you turn individuals with ideas into a neural network with the power to solve problems and actually change things.
What happens when you hear and harness employee voices
Solve your biggest workplace challenges
Employees can share their ideas on workplace challenges, like mental health, stress, and burnout. They just might have the secret to solving healthcare's biggest problems.
Capture great ideas whenever they strike
Hospitals work round the clock, and our platform does too. Anyone can vote on ideas and share their own from wherever they are, whenever they can.
Make problem-solving everyone's business
Crowdsourcing lets your employees swap ideas, vote on them, and build upon them. Which sets people free from silos, and creates a culture of collaboration.
Make it work for you
Our customizable crowdsourcing platform can work however you need it to. Add your own logos and visuals, and tailor it to the problems you're trying to solve.
Everyone's invited
Great ideas can come from anywhere in your organization. And with our platform, no one's shut out. Add as many users as you need easily and at no extra cost.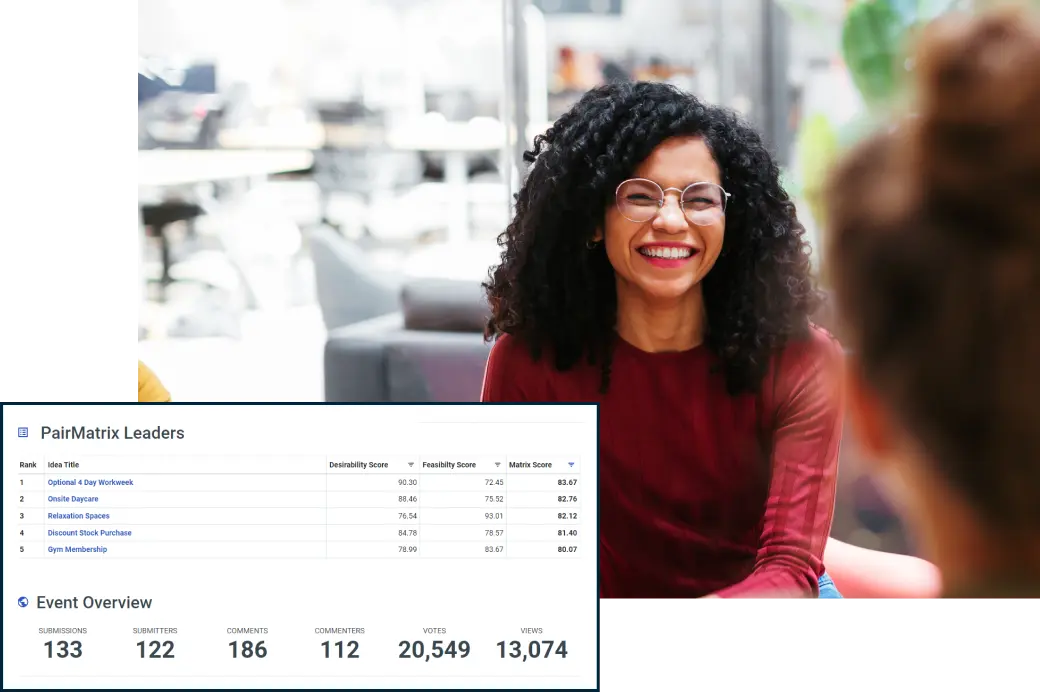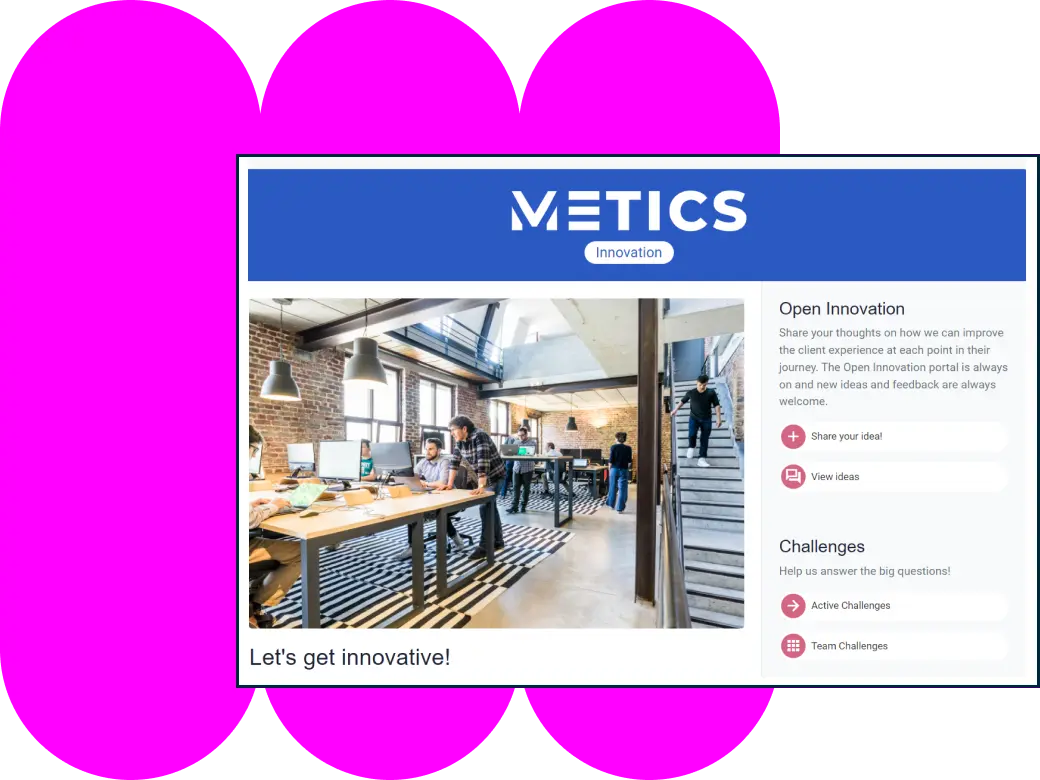 Know which ideas are working
Once you put an idea into action, our reporting tools let you measure how well it's working, down to the dollars it saves.
Your biggest challenges meet our best solutions
visualize
Effective reporting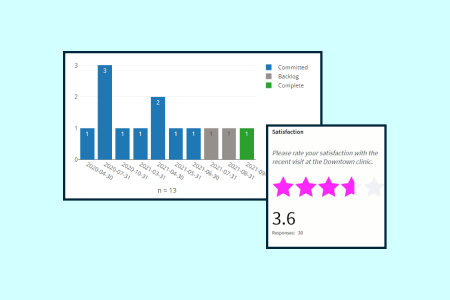 Gather
Digital feedback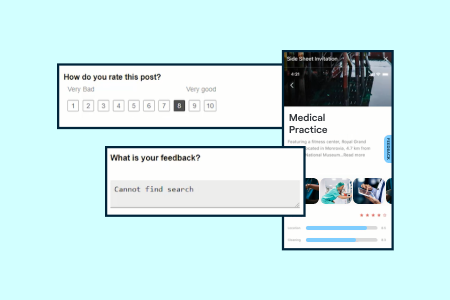 Visualize
Interactive dashboards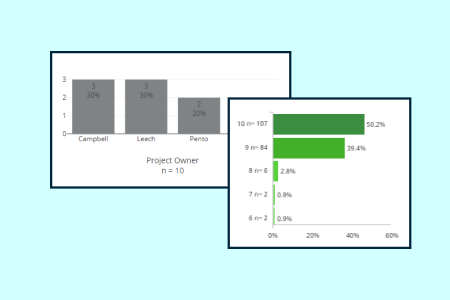 visualize
Data visualizations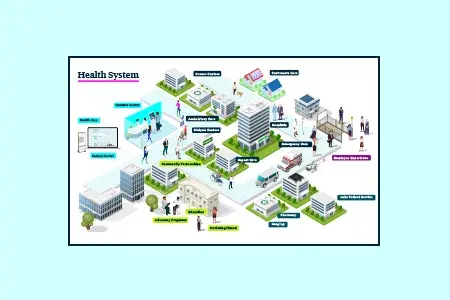 crowdsourcing
The next great idea is right around the corner
Get in touch to see how our platform can unlock the power of your hidden hive mind.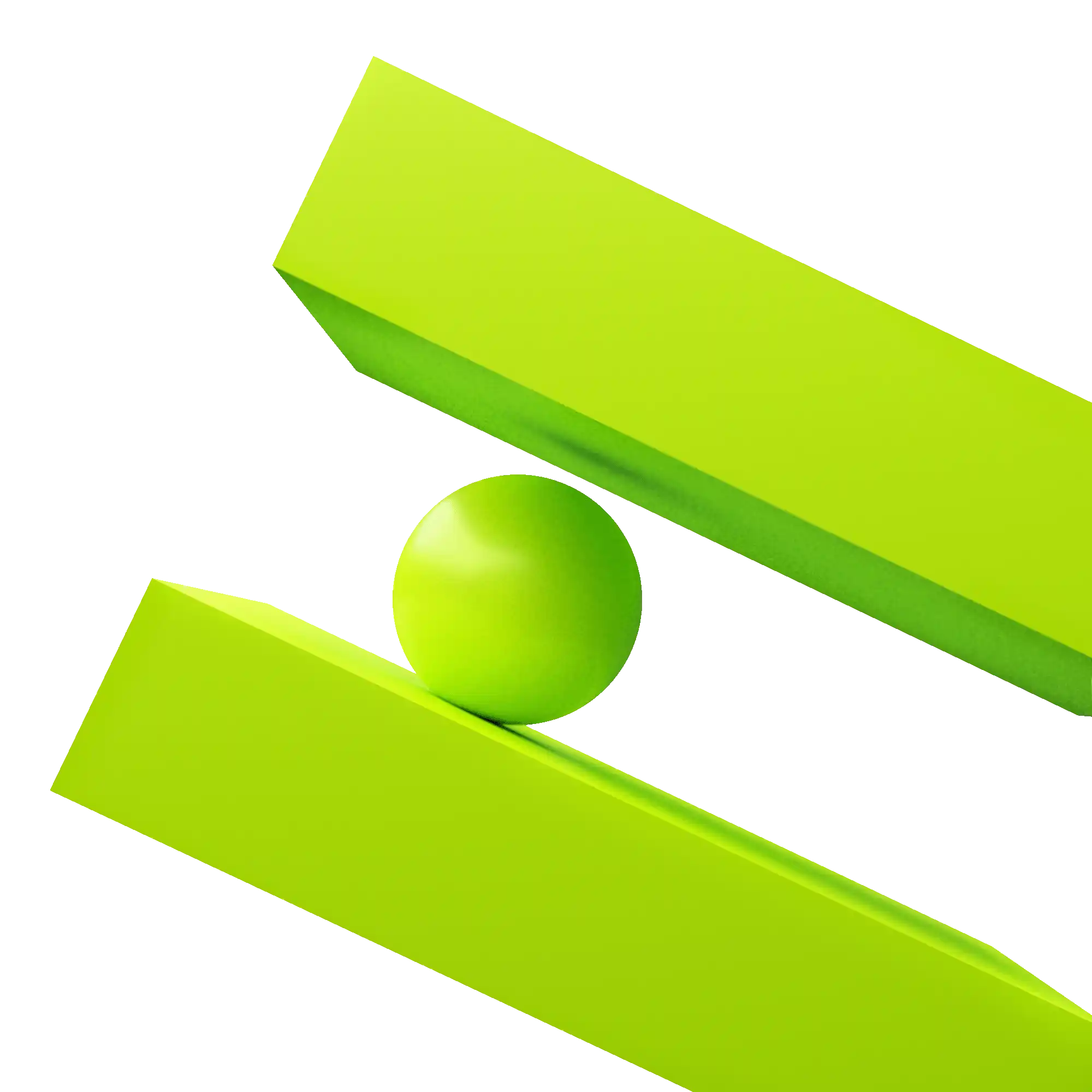 Interested in our solutions? Get in touch, and we can bring you up to speed.