Awards
Recognizing healthcare's leading organizations
Celebrating healthcare's best and brightest
Each year, we recognize a handful of standout organizations and individuals for their achievements in patient experience, employee experience, safety, and quality—the building blocks of exceptional care.
The Pinnacle of Excellence Award
This award is given to the three top-performing organizations in each category on the basis of extraordinary achievement. The award recognizes clients who have maintained consistently high levels of excellence over three years in patient experience, employee engagement, physician engagement, or clinical quality performance.
The Guardian of Excellence Award
This award honors clients who have reached the 95th percentile for patient experience, employee or physician engagement, or clinical quality performance—awarded annually based on one year of data.
The NDNQI® Award for Outstanding Nursing Quality
This award honors nursing excellence and recognizes the best-performing hospital in each of seven categories. The analysis considers 17 quality measures to evaluate scores by unit type, develops a standardized score for each unit, and combines scores across the units to produce an overall score. The highest-ranking hospital in each category receives the award.
Lifetime Achievement Awards
The Lifetime Achievement Award is presented to individuals who have shown outstanding devotion and commitment to making a lasting impact in healthcare.
With more than 30 years in the healthcare industry, Joe joined Press Ganey in 2012 and held numerous executive positions of increasing scope and scale throughout his tenure.
Prior to joining Press Ganey, Joe held leadership roles at MedAssets, The Broadlane Group, and Premier Purchasing Partners, a division of Premier.
Joe currently serves as Operating Partner at Abundant Venture Partners and is on Press Ganey's board of directors.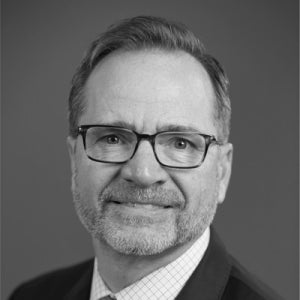 Christina Dempsey, DNP, RN
As Press Ganey's Chief Nursing Officer and President of Clinical Excellence, Christina (Christy) Dempsey worked to provide clinical guidance to help clients transform the patient experience and reduce patient suffering through Compassionate Connected Care™.

Prior to joining Press Ganey, she held leadership roles at PatientFlow Technology and Mercy St. John's, as well as serving on the faculty at Missouri State University's School of Nursing.
With over three decades in healthcare, Christy is retiring from Press Ganey.